Service Support that Keeps you in the air
Aeronautica can provide engineering services in a wide variety of specialties as well as various fields such as aerospace, nautical, systems, etc.. The following describes Aeronautica's capabilities in each of these specialties: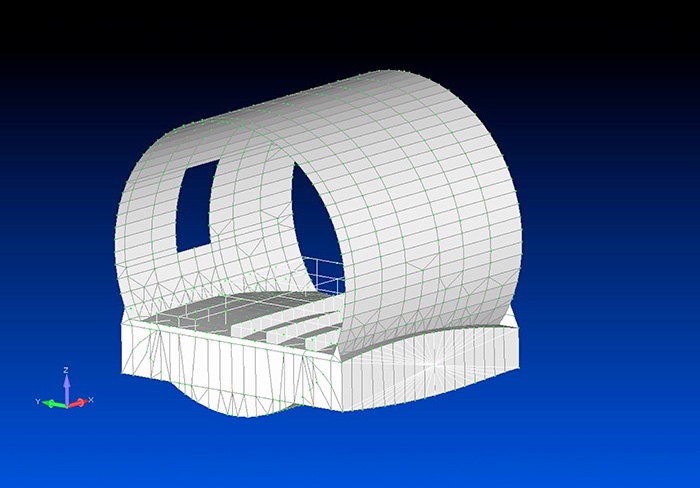 External and Internal Loads
Aeronautica's engineering staff is experienced in the development of aircraft loads for use in both static and fatigue analyses. Loads developed include both external as well as internal and even load allowables. The following describes the types and methods of loads development:
External aircraft aerodynamic and inertial loading
Airframe internal loads
Panel allowable internal loads accounting for buckling
Weight and Balance
The above tasks are performed using a variety of analytical tools which include both commercial off the shelf as well as specific tools developed by Aeronautica
Commercial Tools:
FAR 23 Loads Program
Nastran
Femap
StressCheck
Aeronautica Tools:
Aspec – Flight by Flight Spectrum Development
Fuse – Fuselage Bending Internal Loads
WingBox – Wing Multi Cell Internal Loads between 2 Ribs
WingSpan – Wing Internal Loads Along Span of Wing
Frame – Fuselage Frame Internal Loads
To learn more about Aeronautica specific tools visit our Web Apps
Structural Design
Aeronautica's engineers have extensive experience in the design of both simple and complicated detail parts, assemblies and installation for the aerospace market. Aeronautica's design team can develop and produce quality engineering designs to support projects ranging from simple repairs to major modifications, custom interiors and new aircraft development projects.
Designs for detail parts at Aeronautica can be generated in either 2-dimension format drawings or 3-dimension electronic datasets. The datasets utilized by Aeronautica's designers can be shared thru universal data sets with vendors to tailor the designs to meet material and schedule requirements. The design staff at Aeronautica is experienced in all ranges of detail part design from simple sheet metal parts to complex contour major components such as wing attach fittings, engine mounts, and integrally machined components. Their expertise ranges from primary airframe structure such as wing or fuselage structure to secondary structure and even aircraft interiors.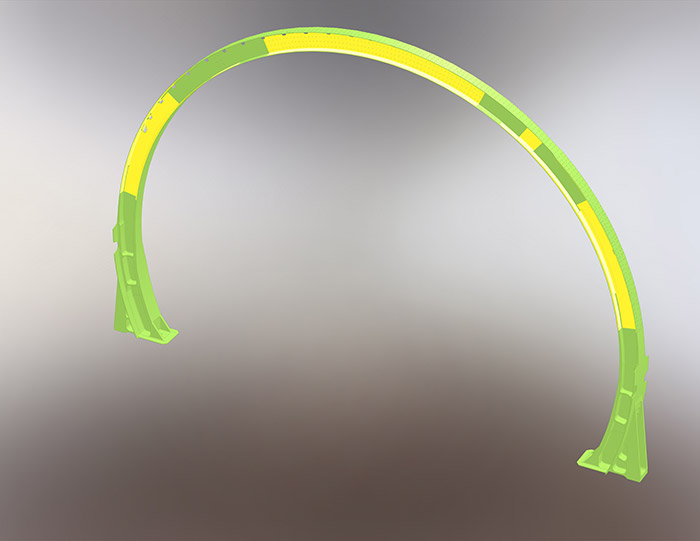 Aeronautica's design staff utilizes the following design platforms:
DraftSight
Catia V5
AutoCAD
Solid Works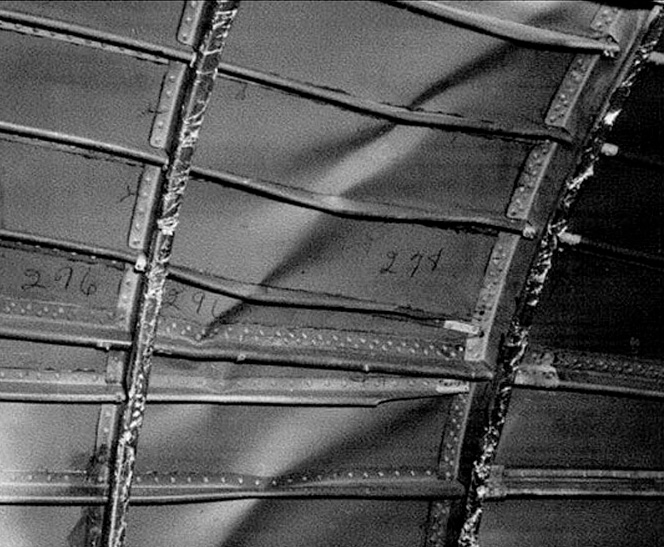 Static Strength
The Aeronautica structures staff is highly experienced in performing stress analysis and structural substantiation on a wide variety of aircraft structures to include both primary and secondary. The structures staff is well versed in numerous analytical methods and techniques. This includes both industry classical methods such as those contained in Bruhn, Peery, NACA/NASA and ESDU methodologies as well as numerical FEA methods such as Nastran.
Our structural substantiation capabilities range from simple equivalent strength approaches for less complex projects to highly sophisticated substantiations such as plastic bending, panel buckling and diagonal tension, complex joint load transfer, and non-linear solutions. The following are just a few of the many examples of the type of structure our team has experience in providing structural substantiations for on both FAR Part 23 small aircraft as well as on FAR Part 25 large transport aircraft.
Fuselage Frame Repairs
Fuselage Skin and Stringer Splice Repairs
Fuselage Cargo Door Repairs
Wing Spar Splice Repairs
Wing Panel Splice Repairs
Wing Flight Control Repairs
Empennage Primary Structure Repairs
Landing Gear Repairs
Fuselage Small Antenna STC Installations
Fuselage Large Radome STC Installations
Fuselage Custom Interior STC Installations
Fuselage Cargo Door STC Installations
Wing Pod STC Installations
Full Airframe OEM Evaluations for Special Mission Utilizations
OEM Initial Design Analysis Support
OEM Service Bulletin Development Support
Composites
The structural staff at Aeronautica has extensive experience in the analysis of composite materials utilized in the fabrication of both primary and secondary structures. Past experience includes both static ply level and laminate level analysis as well as the evaluation for durability requirements and testing. Additionally, the staff has specific experience in the analysis and FAA certification of both small and large composite radomes. Analytical tools utilize both standard industry methods as well as FEA.
Ply-by-Ply analysis of composites using MSC/Nastran & Laminate Codes
Bonded and bolted-bonded joint analysis using computational methods
Failure Index and Margin of Safety calculations at the ply and laminate level
Development of Structural Test Plans per AC 20-107B
Development of Damage Tolerance Evaluations per AC 20-107B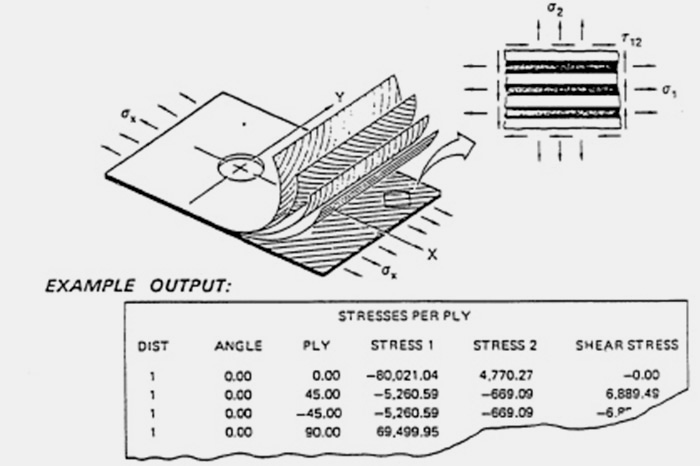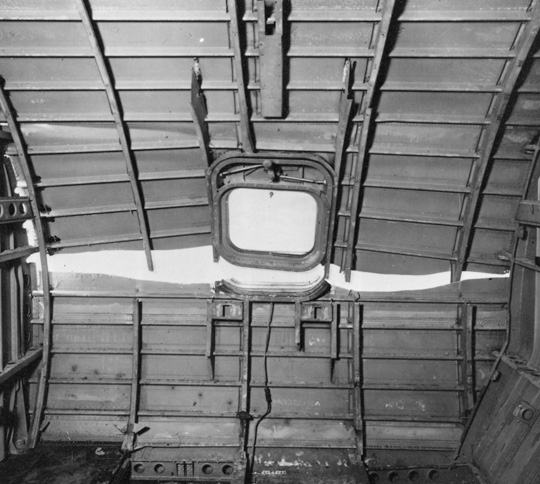 Fatigue & Damage Tolerance
Aeronautica's staff includes some of the best specialist engineers in the field of fatigue and damage tolerance. They are thoroughly familiar and experienced in the areas of durability and damage tolerance, widespread fatigue damage, safe life evaluations and aging aircraft fleet evaluations.
With the increasing age of both commercial and military aircraft fleets worldwide and latest FAA regulations such as Aging Safety and WFD rules, the necessity for a structural life assurance program is crucial.
Personnel at Aeronautica have extensive experience in the analytical methods and implementation of structural integrity programs for a wide variety of aircraft. This includes a thorough knowledge of both military and commercial requirements such as:
FAR 23.571, 23.572 and 23.573 Fatigue and Damage Tolerance
FAR 25.571 Damage Tolerance
FAR Part 26 Aging Safety Rule
FAR 27.571 and 27.573 Fatigue and Damage Tolerance
FAR 29.571 and 29.571 Fatigue and Damage Tolerance
FAR 121.1107 Repair Assessment
FAA AC 23-13A Fatigue, Failsafe and Damage Tolerance
FAA AC 25.571-1D Damage Tolerance & Fatigue Eval of Structure
FAA AC 25.1529-1A ICA of Structural Repairs on Transport Airplanes
FAA AC 91-56A Supplemental Structural Inspection Program
FAA AC 91-82 Fatigue Management Programs
FAA AC 120-93 Damage Tolerance Inspections for Repairs
FAA AC 120-104 Establishing Limit of Validity to Prevent WFD
MIL-STD-1530D Aircraft Structural Integrity
Joint Services JSSG-2006 Aircraft Structures
MIL-HDBK 516C Airworthiness Certification Criteria
Standard industry damage tolerance software is utilized by Aeronautica in performing evaluations. However, Aeronautica utilizes its own proprietary software for the development of full flight by flight spectra. This software is named Aspec and utilizes the full database of FAA/DOT flight and ground load histories developed over the past 30 years. Utilizing this software, Aeronautica is able to provide the most accurate damage tolerance predictions by utilizing spectra which fully represent the operators mission usage. For more information on Aspec, click on Web Apps.
The following is a listing of software Aeronautica's damage tolerance specialists utilize in their substantiations and evaluations.
LexTech Inc. Afgrow
SWRI's Nasgro
UDRI's Cracks2k
StressCheck
Aeronautica's Aspec
Aeronautica's SSF Solver